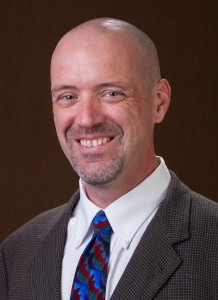 Don Hoover, PT, PhD, CSCS; Camp Director, Sport Science Shooting College
Dr. Hoover has over 25 years experience in the areas of sport science and sports medicine.  His central focus over this period has been the evaluation and improvement of human performance, and his professional resume includes extensive experience in areas of university teaching, scientific research, clinical practice as a licensed physical therapist, coach, and consultant.
Professor Hoover has been recognized consistently throughout his career as a highly effective teacher.  He makes sport science easy to understand and implement.
Dr. Hoover has taught and practiced in a variety of high stakes university and clinical environments over the past 2 decades.  In this capacity he has helped thousands of students, patients, and athletes improve their movement skills.  These experiences enable him to quickly analyze high speed human movement — such as a player's shot — and prescribe 1,2, or 3 key changes which result in higher performance — such as a better shot and higher shooting percentages.
Professor Hoover is also presently an Associate Professor in the Doctor of Physical Therapy Program at Western Kentucky University.
Don Hoover's Sport Science Credentials
Professional Education
PhD, Biomechanics, University of Kansas
Master of Science, Physical Therapy, University of Kansas Medical Center
Master of Science, Kinesiology, Kansas State University
Bachelor of Science, Exercise Science, Indiana State University
Basketball (Playing Experience)
College:  Minnesota State University-Moorhead
NAIA National Tournament Team
Coached by former consensus 1st team All-American, NBA 1st round draft choice, and member of Indiana Basketball Hall of Fame
Professor
18 years experience as "instructor of record" on the collegiate level in the areas of exercise science, human performance, and rehabilitation (Western Kentucky University, Rockhurst University, UINDY, University of Kansas Medical Center, University of Illinois, and Kansas State)
Consistently recognized for teaching excellence by students, peers, and administrators
Scientist
Over 70 peer-reviewed scientific publications (full manuscripts and abstracts) in the areas of sport science, sports medicine, and rehabilitation
Over 75 national and international presentations at professional and scientific conferences
His research focuses on the role of fatigue on the interactions between exercise physiology, motor control, and biomechanics during gross motor activities
Clinician
20 years as a licensed physical therapist
Has conducted qualitative and quantitative functional motion analysis on thousands of patients
Sample Basketball Coaching, Teaching (University Courses), and Consulting Experiences
Assistant Coach, Gibault School:  1985-1987
Kansas State University, Department of Kinesiology:  1987-1990
University of Illinois, Department of Kinesiology: 1989-1990
Indiana Pacers/Fever (Directed analysis of injury/time loss for franchises):  2002-2005
Professional Memberships
Dr. Hoover is a member of many sport science professional organizations

D-One Shooting College:  Better Basketball Through Sport Science