For over 34 years, D-One Basketball has offered elite basketball camps and top-tier player development programs.  Team camps.  Individual skills camps.  Shooting camps.  We improve performance.  Period. 
Few Indiana basketball camps impact performance like D-One Basketball.  Since 1989, annual enrollment in D-One Basketball has grown from 80 to 3500 players, making it one of the largest independent basketball organizations in the Midwest.  The mission of D-One Basketball is to help coaches and players maximize their performance.
D-One Basketball Facts:

D-One Basketball Camps are exclusively endorsed by the Indiana Basketball Coaches Association.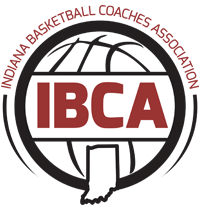 D-One Team Camps has hosted more Sectional Championship teams, Final Four teams, and Indiana All-Stars than any other camp, shootout, or summer tournament.
D-One Team Camps provide the best chance for a school's coach to work with ALL their teams against top-flight competition from throughout the Midwest.